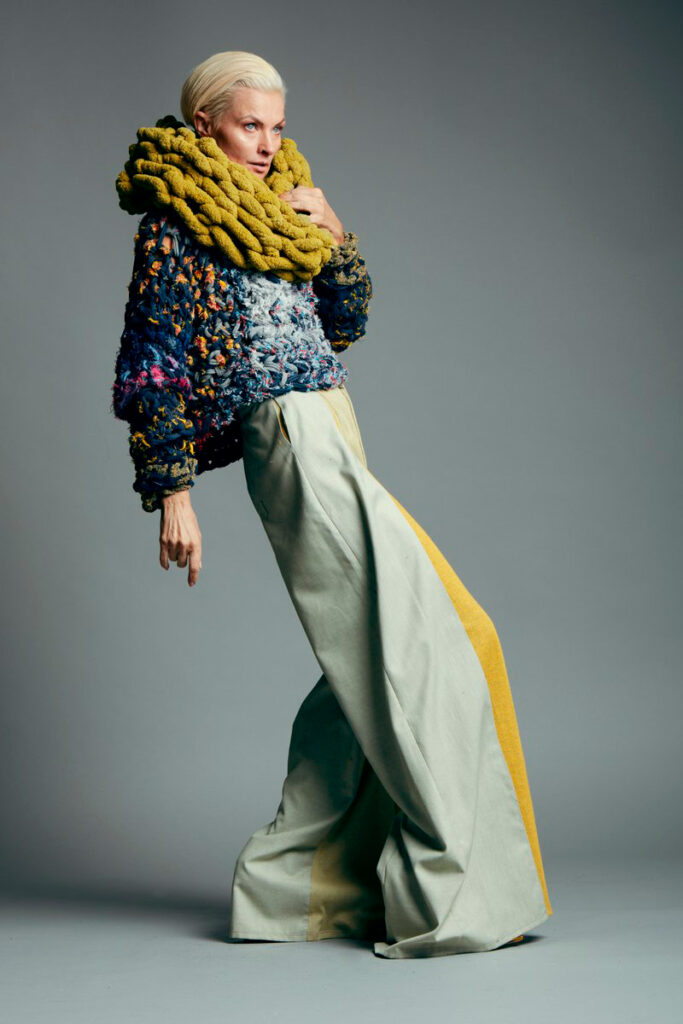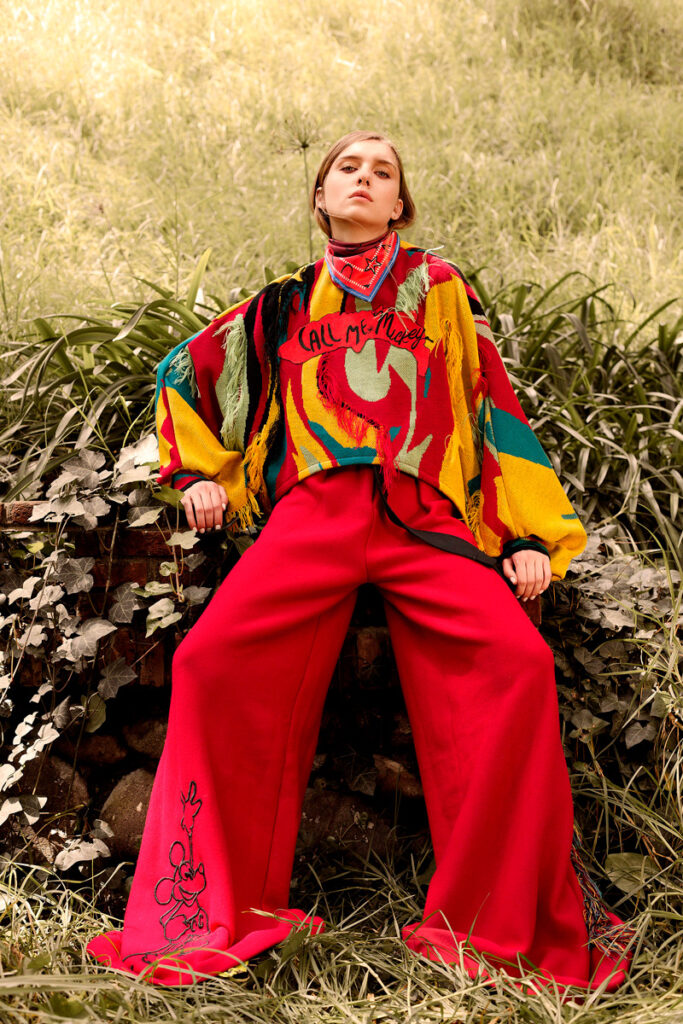 FASHION DESIGN PROGRAM
WITH A SUSTAINABILITY APPROACH
Led by: Ximena Corcuera
Workshop Description:
This beginners fashion design program gives students all the tools needed to navigate through the ever-changing and evolving world of fashion. Take this opportunity to be part of a leading generation of emerging designers embracing modern, innovative design techniques, new materials, and boundless aesthetic solutions to work more seamlessly in an increasingly sustainable fashion industry. In this hands-on program you get to explore creative pattern making, zero waste design techniques, apparel upcycling, new design technology, as well as, traditional and ancestral garment/textile intervention to achieve professional and high-end finishes and embellishments as seen on the runway. Learn how to build and manage a socially and environmentally responsible brand through profitable resource optimization and creative business alliances.  Draw inspiration from the history and trends of fashion in a social context, covering everything from the denim revolution to the DIY punk movement and more. This program also welcomes experienced designers from all backgrounds looking for new inspiration and refreshing design knowledge.
Sustainability is nothing new, but it is the new way forward!
Program Overview:
Day 1: The History of Fashion, Trends and Materials - theory

Day 2: Design solutions, New Technology and Innovations - theory

Day 3: Pattern Making & Zero Waste Design Technique - practical

Day 4:  Creative Design Techniques & Apparel Upcycling (dresses, skirts and tops) - practical

Day 5: Garment Intervention Techniques (prints, ancestral embroidery techniques, finishes and embellishments) - practical

Day 6: Final Design Project -practical
Take away:
After completion of the program you will have a thorough understanding of modern-day concepts of creative design techniques & solutions, apparel transformation, upcycling, zero waste patterns, garment reinvention techniques and much more. Each student will also create a fashion statement piece as a final design project.
Level: Beginner
Start Date: TBA
Format: Online livestream
Duration: 6 days
Maximum capacity per workshop: 14 students
Days: Weekdays only
Time Zone: Pacific Standard Time (Los Angeles, CA, USA)
Schedule:
Fri 10:30 A.M. to 1:00 P.M.
Mon 10:30 A.M. to 12:30 P.M.
Tue 10:30 A.M. to 1:30 P.M.
Wed 10:00 A.M. to 1:00 P.M.
Thur 10:30 A.M to 12:30 P.M.
Fri 10:00 A.M to 1:00 P.M.
Note: The instructor will provide a 10-minute break in each class.
Price: $650
---
Once we see that your payment has been successfully processed, you will receive an e-mail containing the access link to the program, class instructions, and the List of Materials. (Most likely you already have the majority of the items at home.)
Please note: To ensure that you have enough time to prepare and gather all supplies and tools needed for each class, we recommend that you purchase the program at least three days before the start date.
All classes will be recorded in consecutive order and made available for students to rewatch and access for the entire duration of the program, plus one full day after the last class has been held. Email us directly at info@fcifashion.com to request the access link if you miss a class or need to rewatch it.
PLEASE NOTE: FCI business hours are Mon-Fri 10AM-6PM PST (Los Angeles, CA, USA). Email us your request within these business hours to ensure you receive the recording link the same day. All requests made outside of business hours will be processed the following business day.
MEET YOUR INSTRUCTOR
Ximena Corcuera is an artist and fashion designer currently based in Mexico City, Mexico. After graduating with honors in Paris, France she was awarded the Alpes Prize for academic excellence and won 1st place as "Designer of the Year" in the Nuvo Design Competition in 2014.
As a young artist, Corcuera already has a successful career with wide professional experience from over six countries, including, Mexico, Brazil, Argentina, Chile, Ecuador and Spain. She has also collaborated and worked with brands, such as, Agatha Ruiz de la Prada, Swarovski, Julius Horsthuis, and Disney Consumer Products Latin America, the latter for which she was chosen to be the regional creative director for the young adult market. Her work has been published in various media platforms like Vogue, Grazia, Glow, Huff Magazine, JL Interview, Kavolta, Caras, and Flesh Magazine.
In 2019, Corcuera launched a new project with the vision of sharing stories through fashion.  Her company collaborates on projects with various cultural disciplines, such as, music, dance, history and art. Each project is then translated into a fashion collection consisting of pieces that communicate wearable stories to her audience. As a result, people connect on a deeper level to the story behind the fashion collection and not just to the visually pleasing aspects of the garments
Corcuera works under fair trade standards and promotes slow fashion through small, locally made productions. She strives to explore diverse sustainability and responsible fashion production techniques with every new collection. During her research process for sustainable fashion, she developed a zero waste knitting technique that uses discarded socks and clothing waste as upcycled materials.