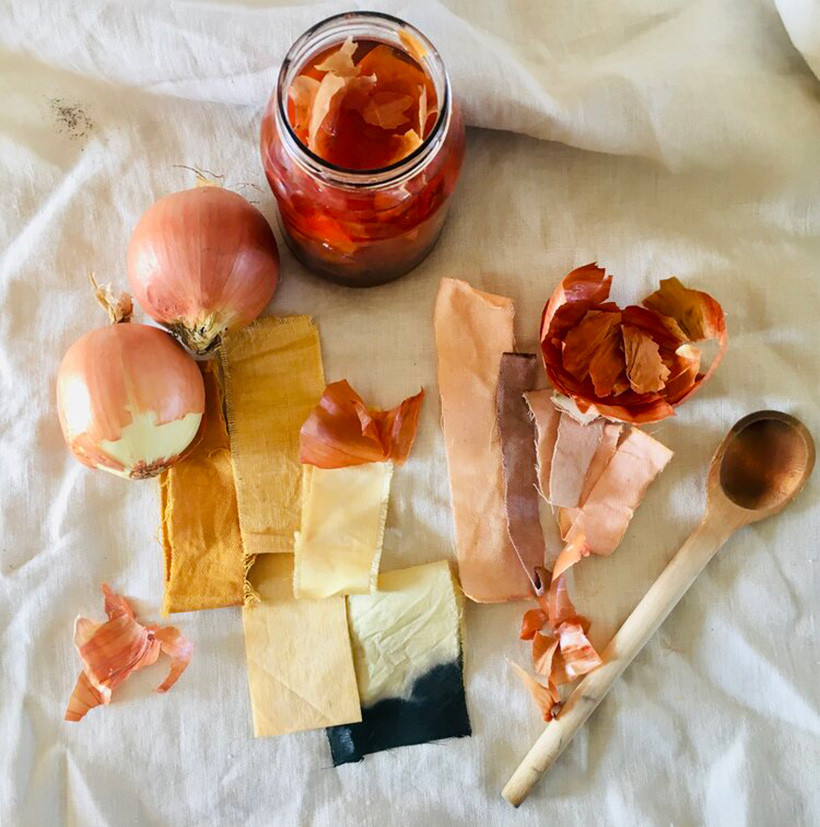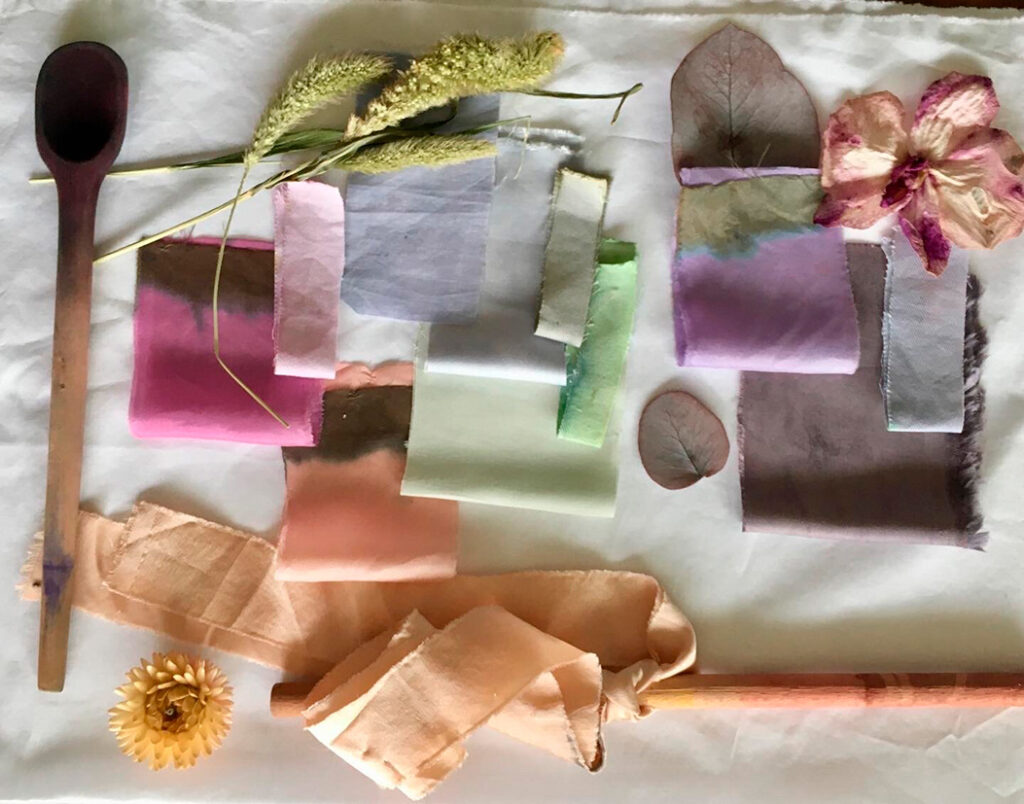 3-DAY BOTANICAL DYE
Led by: Mariana Leyva 
Workshop Description:
Embrace the rich and vibrant colors that nature has to offer through the process of natural dyeing and a zero waste approach to the beautiful art of environmentally conscious color development. From the comfort of your own home, this workshop teaches you different techniques to dye natural fibers with organic materials, and also how to develop your own color palette with the materials used to achieve a range of colors and nuances.
Program Overview:
Day 1: Theory: Introduction / Brief history of Dyeing / Sustainability
Day 2: Concepts: Basic concepts & Equipment / Homemade Mordant
Day 3: Process: Color Extraction / Color Wheel / Tie-dye Technique
Take Away: 
This workshop encompasses 6 hours of theory classes and practical exercises after which you will have a thorough theoretical and practical understanding of the concepts of upcycling, recycling & reinvention through the art of natural dyeing techniques and plant color development.
Level: Beginner
Start Date: TBA
Format: Online live stream
Duration: 3 days
Maximum capacity per workshop: 10 students
Days: Monday to Wednesday
Time Zone: Pacific Standard Time (Los Angeles, CA, USA)
Schedule:
Tue  10:30 A.M. to 1:00 P.M.
Wed 10:30 A.M. to 1:00 P.M.
Thur 10:30 A.M. to 1:00 P.M.
Note: The instructor will provide a 10-minute break in each class.
Price: $350
---
Once we can see that your payment has been successfully processed you will receive an e-mail from the school containing an access link to the workshop, specific class instructions, and a list of all the necessary tools and materials you need before class. (Most likely you already have the majority of the items at home.)
Please note: Tuition fees are due three days before the workshop start date. This is to ensure that you have enough time to receive the list of materials needed in order to prepare and gather all your supplies and tools for each class.
If you miss a workshop class you can always watch it again. Recordings of all workshop classes will be available on the live stream platform for students to access for the entire duration of the workshop plus one full day after the last class has been held.
MEET YOUR INSTRUCTOR
Mariana Leyva is a fashion designer and textile artist. She has previously worked as a fashion buyer, merchandiser and consultant, but is now solely committed to working with natural dyes and organic materials.
Originally from Mexico, Leyva has a Master's Degree in Fashion Business Management from ESDEN Fashion Business School in Madrid, Spain, and from Instituto Marangoni in Milan, Italy. In 2015, Leyva moved to London where she worked with a range of local designers. This transition inspired her to re-explore her own style and views on fashion. With a desire to create conscious clothing, Leyva journeyed into the world of natural dyes while studying Sustainable Fashion Color and Dyeing at Central Saint Martins in London, UK.
Reevaluating fashion and the impactful role it plays in a sustainable world, Leyva has committed her energy and work to push for a better world through natural dyeing education and sustainable development. She recently launched her own slow fashion brand Studio Kühü.